GOVERNOR LEE "SHOCKED" BY DEATH OF THP TROOPER RUMFORD
Governor Lee extended his condolences today for the family of a Tennessee Highway Patrol officer killed in an off duty car crash Sunday night.  Trooper Aaron Rumford served as a State Trooper until 2018 when he became a member of the Executive Protection Unit which, among other duties, provides security to the Governor.

FROM GOVERNOR LEE
Maria & I are shocked & heartbroken by the tragic loss of Aaron Rumford, a Tennessee State Trooper & member of our Executive Protection Unit. Aaron devoted his life to protecting others & was one of the kindest individuals we have ever had the pleasure of knowing. During his time on security detail, he became a beloved member of our family. We are lifting up prayers for the Rumford family & all of Aaron's loved ones during this time of unimaginable grief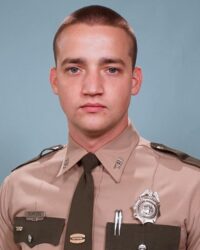 FROM THE TENNESSEE HIGHWAY PATROL
It is with deep sorrow that we must tell you we have lost one of our own. Trooper Aaron Rumford was tragically killed in an off-duty motor vehicle crash in Nashville yesterday evening. Trooper Rumford joined the Tennessee Highway Patrol in 2015. He was assigned to the Nashville District in Wilson County, where he served until 2018, when he was selected for a position in the Executive Protection Unit. Trooper Rumford exemplified the core values of the Tennessee Highway Patrol in all aspects of his life and represented himself, his family, and the THP honorably. Please join us in keeping his family and friends in your thoughts and prayers. We will share the funeral arrangements once they have been finalized.